Chris Powell
Chris Powell is an IT professional who has a strong desire to better understand the Holocaust and the far-reaching impact it continues to have on our world. Participation in the Unknown Child Foundation has provided a lens through which we can more fully grasp the extent of the Holocaust and its continuing impact on the families of the children who perished.
Chris studied at Auburn University and earned a Bachelor of Aviation Management. In addition, he earned a Master of Business Administration in Marketing from the University of Texas-Arlington. He is currently a Technical Advisor at FedEx Corporate Services in Collierville, TN. Chris has over 36 years of experience in a broad range of fields, including telecommunications, infrastructure management/ITIL, propo sal development, and product management.
Chris is married to Susan Powell, who is also a board member of the Unknown Child Foundation. They reside in Olive Branch, MS. The Powells have two daughters and two grandchildren.
Diane A. McNeil
In 1975, as a young wife and mother, McNeil had a life-changing encounter that revealed God's love for both Jews and Christians. A life of prayer for Jewish-Christian relations ensued.
In 1997, McNeil was told by a Jewish friend that it was time for Christians to start blessing Jews and presented a challenge for Christians to remember Israel's upcoming 50th Birthday as a nation. A group of area Christians organized "Christian Friends of Israel Memphis" and purchased an Israeli Red Cross ambulance as a present for the Memphis and Mid-South Jewish community at their 50th celebration.
In 2,000, this same group hosted a month-long Holocaust exhibit, "The Remembering," commemorating Yom HaShoah. The exhibit was free to the public but donations were accepted. At month's end there was money to pay passage for over 70 Russian Jews to make Aliyah to Israel.
McNeil served on the Board of Memphis Friends of Israel for over five years.
In 2009, Susan Powell, Melissa (Swartz) Wheeler and McNeil began the "Pennies Project" by challenging Horn Lake Middle School students to collect 1.5 million pennies, one for each child who perished in the Holocaust.
In 2014, the Unknown Child Foundation, Inc. was formed.
McNeil has authored two books on Jewish-Christian relations.
Jerry Ehrlich
CEO/Executive Creative Director The Brand Squad
A graduate of the University of Tennessee with a major in advertising, Jerry started his career with John Malmo Advertising in Memphis then moved to Nashville where he held advertising positions with publicly-held companies such as Whirlpool Corporation and Genesco before moving back to Memphis to go into business on his own which eventually became ChandlerEhrlich and finally, The Brand Squad, in 2008.
In 2016, he partnered with filmmaker, Waheed AlQawasmi, as executive producer for the documentary, Lives Restarted, which follows eleven Holocaust survivors after being released from pr ison camps and eventually arriving in Memphis. The film was accepted into a variety of prestigious film festivals, won an international Telly award and now appears on Amazon Prime Video.
Jerry has won numerous national creative awards including a coveted Emmy and heralded as CEO/President of the Year by the Memphis Advertising Federation. In January 2020, he was awarded The Silver Medal for lifetime achievement in advertising by the local chapter of the American Advertising Federation.
Jerry has served on the boards of Chickasaw Council Boy Scouts, University of Tennessee College of Communications and Information, Lausanne Collegiate School, Memphis Advertising Federation, Mid-South Advertising Association, Germantown Performing Arts Center, River States District of American Association of Advertising Agencies. His firm has also assisted with marketing services for non-profit organizations such as the Sickle Cell Foundation of Tennessee, National Foundation for Transplants, Memphis Boys Choir, St. John's Episcopal Church, Collierville United Methodist Church, Jewish Community Partners, Catholic Diocese of Memphis and Christian Brothers High School to name a few.
When not working, you'll find Jerry and wife, Karen, boating at Pickwick Lake, fishing with his son, Parker, in Michigan or teaching tricks to his two Havanese pups who accompany him daily to the office. He also plays guitar and keyboards in a '70's cover band as well as a nine-piece contemporary Christian church worship band on Sunday mornings.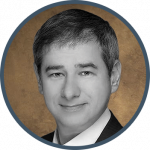 Josh Lipman
Josh received his Bachelor of Arts at the University of Pennsylvania. He is a member of Lipman Holding International (LHI) and currently serves on the boards of Jewish Community Partners, Dixon Gallery and Gardens, Temple Israel Museum and Tennessee Holocaust Commission.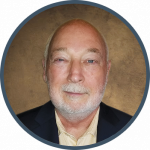 Ken McNeil
Ken, retired, began his career as office manager for a commercial construction company where, in addition to his day-to-day activities, he gained estimating experience. Changing industries, he worked in sales in the securities and insurance industry and obtained his National Association of Securities Dealer license and his series "7" insurance license required to sell the company's products. Ken was then recruited by a long-time friend and fellow softball player, into a 41-year bank finance career, rising through the ranks as Auditor, Controller, Chief Financial Officer (CFO), Senior Vice-President and CFO, Executive Vice-President and Chief Administrative Officer (CAO) and CFO. During his banking career as a Senior Executive, Ken was responsible for Sales and Branch Administration, Finance, Human Resources, Operations Management and the Bank's Business Strategic Planning process. Ken was actively involved with the merger and acquisition process, including serving in an 18-month "think tank" for NationsBank (now Bank of America). Ken served as Bank Director for Commerce Union Bank of Memphis and Victory Bank and Trust Company. Ken, also, created his own consulting firm, Avantor Consulting, Inc., and performed work in aviation, banking, communication and transportation industries.
Ken attended Northwest Mississippi Junior College and Memphis State University (now University of Memphis) majoring in finance, finishing in 1973. He also graduated from the School of Banking, University of Wisconsin and the Mid-South School of Banking.
Outside activities include serving various roles in the Financial Executives Institute; Germantown Rotary Club; Inroads/Memphis, Inc.; City of Germantown, Finance and Personnel Committees; Mid-America Student Housing, Inc.; Mid-America Baptist Theological Seminary, Development Council; Christian Friends of Israel – Memphis; Memphis Friends of Israel and Unknown Child Foundation, Inc. He is a graduate of Leadership of Memphis, Class of 1990.
Marty Kelman
Marty is the Chairman and co-founder of Kelman-Lazarov. In this role, he helps develop investment strategies and coordinates planning and consulting activities for the firm. In 1984, Marty earned his CERTIFIED FINANCIAL PLANNER™ professional (CFP®) designation. He is a member of the Financial Planning Association and is a past president of the Memphis Chapter for the International Association for Financial Planning.
An active member of the Memphis community, Marty holds a belief that one should not complain about one's community without trying to make it a better place. He has been a member of the Boards of Trustees of Lausanne Collegiate School and Jewish Community Partners. Over the years, he has served on the Board of Directors of Ridgeway Country Club, as president of the Board of Trustees for Lausanne Collegiate School, on the Board of Trustees for Leadership Memphis, as the director of the Epilepsy Foundation, as chairman of the Memphis Youth Guidance Commission, and as a member of the Junior League of Memphis Community Advisory Board. He is currently on the Alumni Board of the University of Memphis.
The son of Holocaust survivors, Marty is actively involved with Facing History and Ourselves, an education initiative that teaches students about racism, anti-Semitism, and prejudice so they can prevent it from happening in the future. Marty serves on both the Memphis Advisory Board and the National Leadership Council for the organization.
He received a B.A. degree in history from the University of Virginia in 1973. He earned his M.Ed. in Counseling in 1976 and an M.B.A. in Finance in 1981, both from the University of Memphis.
Marty is married to Dale, a psychologist. Their son Alex earned his Ph.D. in psychology in December 2015. Marty loves playing golf and believes in strength training and exercising. For him, taking a hike in a beautiful natural setting is always a great day!
Marty's mother, Paula Kelman collected many pennies for Unknown Child Foundation, in addition to speaking at several functions. So, it was very easy to follow her lead in joining this organization.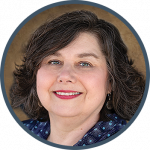 Michelle Thornton
Michelle is a graduate of Mississippi State University with Bachelor of Science in Business Administration with an emphasis in finance. She has 32 years' experience in various banking, finance and office administration. Currently, she is employed with AERC, an architectural firm, as their office supervisor/manager. She oversees employee personnel and benefits. She is also owner and part owner in two other property acquisition and management companies. Michelle also helps small companies with bookkeeping services. Michelle is a charter board member of the Unknown Child Foundation and serves as secretary for both the executive committee and the board.
Michelle was born in Corinth, Mississippi and is married to Doug Thornton, AIA. They have 3 children and 3 grandchildren. They have called Hernando, Mississippi home for 21 years.
Peter Felsenthal
Peter is currently Chief Executive Officer of his fourth generation family owned and operated business, Whitmor Inc., based in Southaven, Mississippi. Prior to joining his family business in 1981, Peter was engaged in the practice of law.
Peter graduated from Vanderbilt University with a Bachelor of Arts degree in business administration and subsequently received his law degree from the University of Memphis.
In addition to his responsibilities at Whitmor, Peter is active in a number of philanthropic activities in the Memphis and Midsouth region. In addition to currently serving on the Board of Directors for the Unknown Child Foundation, Peter has served on the Board for Plough Towers and the Boards for the Desoto County Economic Development Council and the Southaven Chamber of Commerce. He also actively supports, among other causes, the American Heart Association, the Cystic Fibrosis Foundation, St. Jude Children's Hospital, Facing History and Ourselves, Memphis Jewish Foundation and Bornblum Jewish Community School.
Peter enjoys golf and is a passionate fan of the University of Memphis, Vanderbilt University and the Memphis Grizzlies. He enjoys traveling domestically and internationally as well as spending time with his wife, Judy, and his children and grandchildren. His oldest son, Scott, serves as Executive Vice President at Whitmor, and his youngest son, Andrew, resides in Oklahoma City and is the Director of Tennis at Lifetime Fitness.
Upon learning of the Pennies Project and the mission of the Unknown Child Foundation, Peter knew that this was a mission he needed to join. Peter believes the plight of the children of the Holocaust, and particularly the 1.5 million children who perished, is something that must never be forgotten. The ability to uniquely remember such precious children and spread the message that we must never forget is something that resonated strongly with Peter.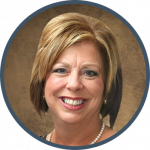 Susan Powell
Susan is an elementary school teacher who has a passion for the Holocaust. At an early age, her mother shared the story of Corrie Ten Boom from The Hiding Place. Her mother would often say, "If Corrie could forgive those who hurt her, you can choose to forgive too." When sharing Boom's story and the concept of forgiveness with current students, 7th grade gifted students at Horn Lake Middle, they expressed annoyance that they lacked knowledge of this time in history. After meeting with Diane McNeil and a fellow teacher, Melissa Wheeler, the Unknown Child Penny Project was established. This project became the Unknown Child Foundation, a nonprofit, to continue to raise Holocaust awareness.
A graduate of Auburn University with a Bachelor of Science in Elementary Education and a teacher at Pleasant Hill Elementary school, Susan utilizes 31 years of experience in education to provide engaging, enriched experiences for her 2nd grade gifted students. She was selected as the 2018-2019 Pleasant Hill Elementary Teacher of the Year and the DeSoto County Teacher of the Year. Susan serves as co-chair for her school's Positive Behavioral Intervention and Support Committee as well as serves as a mentor to new teachers.
Susan is married to Chris Powell, who is also a board member of the Unknown Child Foundation. They reside in Olive Branch, MS. The Powell's have two daughters and two grandchildren.